Teaching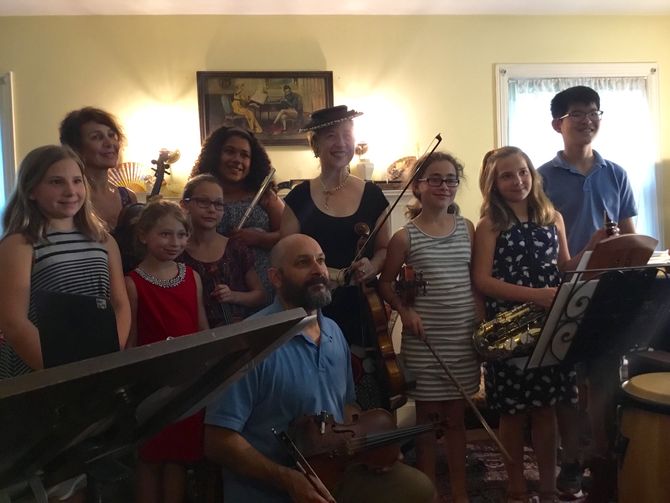 Teaching is an enormous passion for me. As Professor of Flute at Mount Holyoke College and at my home studio in Fairfield, CT, decades of teaching have served as a cornerstone of my continual commttment to being a serving musician, who shares with others what I've learned through years of practice and research.
Master classes are a way to reach many at once; I encourage you to contact me as I guarantee every student will come away with a lot more than when they entered the room. It's a promise and commitment to students as well as myself. My "method", is to teach all students from their unique perspectives of how they learn and what direction they want to go. If teaching a young child I will still guide towards some small degree of decision-making of their own when it comes to choice of pieces or the order of the lesson as many children want to have more input and show that they can do so effectively. 
My balanced embouchure work together with equal attention to technique is well known in the flute community as my students routinely achieve high positions in youth orchestras, competitions and moving on to fine conservatories and colleges.
CLICK HERE FOR EMBOUCHURE MINI-LESSON. 
Although the private lesson is always an option - usually an hour or, with more advanced, a more intense 1.5 hours - I teach group lessons as well. See below.
Simply put, I truly enjoy teaching and the students know this as they demonstrate their hard work and continuous progress each week.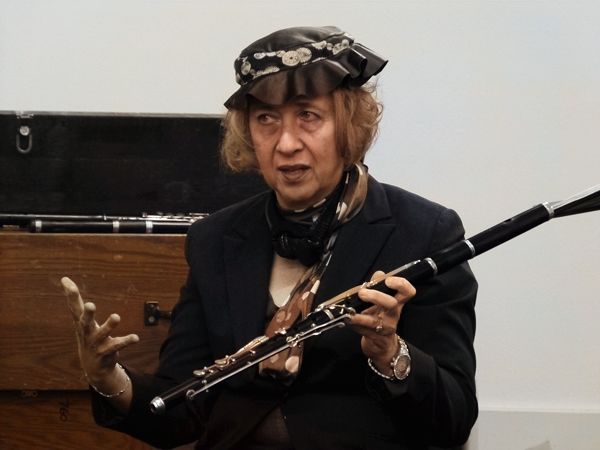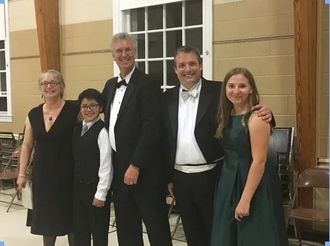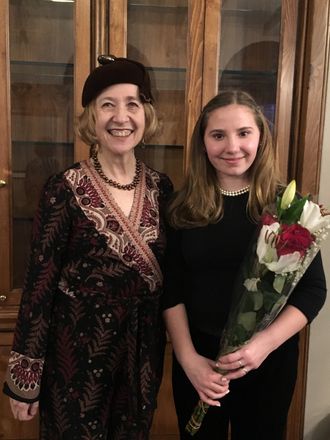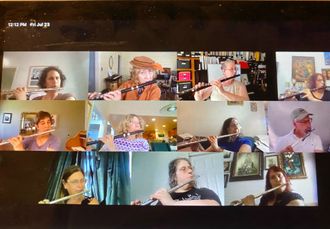 The National Klezmer Youth Orkester links young musicians and their teachers with klezmer professionals in a unique year-round programme that is putting klezmer on the map..  
I am delighted to be a member of the faculty team!
21st Workshop and Masterclass Themes
Workshops and Masterclasses for classical flute, baroque flute, klezmer flute and all-inclusive klezmer instruments.  In person or online.
Classical, Klezmer and Mixed: 
Strength and Whimsy

, go ahead and take the risk.   With total control of tone and blowing and knowledge, you are armed, ready to GO!  Total control of tone - from sweet to powerful - IS essential.  Many unique techniques that have helped even many professionals go further!     

Fantasy, Fantasie, Fantasia!

Telemann to Klezmer and in between.  When is it fantasy and whose fantasy is it?  Making it yours without abusing composers' boundaries. 

Connections:

Folk to Baroque and back.  Connections are made between klezmer, Irish and Baroque and make wonderful sense - and music! Includes easy entrance to improvisation. 

Kezmer

Flute Interactive Workshops -  Students AND Teachers invited.  Learn about klezmer music as well as dance!  Flute and klezmer in history.  Ornamentation and how to use it..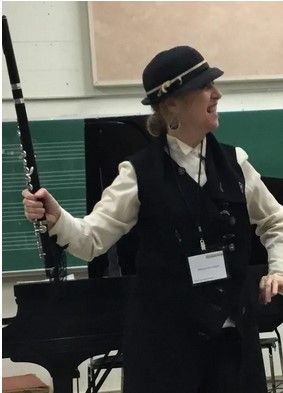 STUDIO: IN PERSON OR VIRTUAL 
I teach in my CT home as well as virtually. The year 2020 through to 2021 provided surprisingly successful student engagement and work ethic while not needing to deal with traffic or mild illness. The successes of all of my students, including those at college, were evident with all. Do consider this virtual option as I believe it to be The Way many learn successfully and without the need for taking that extra time away from studies, sports commitments and more!  
FORM YOUR OWN SMALL CLASS 
I offer small master-class-like lessons that can work in person or virtually. This option allows for less personal cost, exposure to others' playing for learning and the overall benefit of sharing the information between students. As many could imagine, I would share the very same helpful tool, embouchure or tone suggestion or technical solution to each individual while I would repeat for the following student. Why not listen and learn in a trio or quartet? This can happen weekly, bi-weekly, or monthly, with size of group and frequency with tuition/fee being adjusted accordingly. The students, whether they know each other personally from youth orchestras or school, or simply use social media to attract similarly-leveled players, especially using the virtual concept. (The group, whatever size, would be responsible for attending every time; if need to miss, the tuition has been paid and the lesson for the absence would not be made up.)  I strongly encourage this option, especially now with many families experiencing difficult financial times and/or time conflicts with other activities that can intrude on the desire to continue music, this small group option well serves the student who loves their flute and wishes to improve, and at a lesser cost.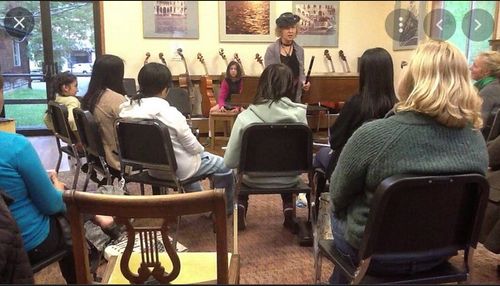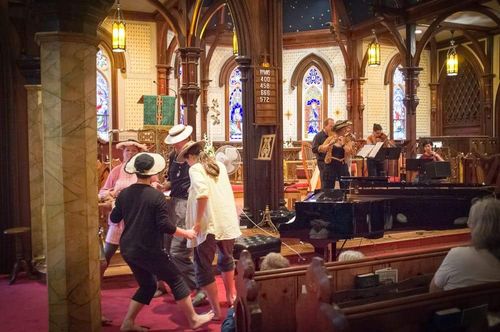 Testimonials
"I cannot even begin to tell you how much your teaching has influenced my entire life! I have grown into being the flutist and musician I've always wanted to be and continue to strive further! Now off to college but I will SO miss you!!" S.L.
"First, let me express my sincere thanks for inviting me to join your workshop. It was really enjoyable and incredibly informative! It was really helpful for me to have consecutive, building sessions with your instructive and winsome narratives and supportive materials and recordings." Noreen F.
❤️❤️"I got into Juilliard!! I know I could never have gotten as far as I am without you, you have really changed my life. Thank you thank you thank you!🥰🥰 Sadie G.